Sponsored by Winning Writers |
Mm
T
Mmm


My #SharingwithWriters blog subscribers and visitors know how keen I am on contests as a way to set our books apart from the many thousands of books published every year, but you might know that I highly recommend very few. I base my choices on credibility of the sponsors, the added value of the benefits they offer, and, of course, the reasonable cost of entering balanced against those values. This is my last reminder for this year's North Street Book Prize from WinningWriters.com. See below for more information: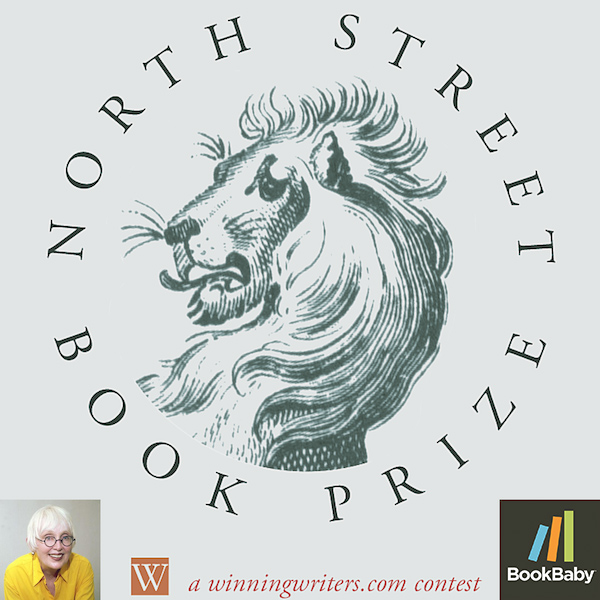 North Street Book Prize for Self-Published Books
Deadline: June 30, 2021
Winning Writers will award a grand prize of $5,000 in the seventh annual North Street competition for self-published books, co-sponsored by BookBaby and Carolyn Howard-Johnson (author of The Frugal Book Promoter).
Choose from seven categories:
Mainstream/Literary Fiction
Genre Fiction
Creative Nonfiction & Memoir
Poetry
Children's Picture Book
Graphic Novel & Memoir
Art Book (new!)
$13,750 will be awarded in all, and the top eight winners will receive additional benefits to help market their books. Any year of publication is eligible. All self-publishing platforms are eligible (you are not restricted to BookBaby). Entry fee: $65 per book.
Submit online via Submittable or by mail. Winning Writers is a partner member of the Alliance of Independent Authors, and this contest is recommended by Reedsy.
Click to learn more about our contest.
Winners of Our 2020 Contest
Final judges: Jendi Reiter and Ellen LaFleche, assisted by Annie Mydla and Jim DuBois
2020 Grand Prize
Christine Mulvey, Mine to Carry
Ellen LaFleche writes, "Mine to Carry is by far the strongest book I've encountered during the years I've helped to judge this contest. The writing is a perfectly woven tapestry of lyric description, narrative, dialogue, story, and philosophical and religious musings. It's extremely hard to weave multiple strands into a perfect literary garment but Mulvey has done just that. We give this book the highest praise. It's an important historical document about the intersection of women's rights and cultural and legal norms."
2020 First Prize, Children's Picture Book
Jerald Pope, Fetch
Jendi Reiter writes, "In this wordless illustrated narrative, an old man and his shaggy dog go out to a windswept field of tall grass to chase a ball...one last time. This gentle story will speak to readers of all ages who have lost a loved one. I appreciated the subtlety of Fetch, a restraint that was suited to its theme. It didn't feel manipulatively hopeful and upbeat like some more cutesy picture books about bereavement."
2020 First Prize, Graphic Novel & Memoir
Ingrid Pierre, Do Not Resuscitate
Ellen LaFleche writes, "A young woman having a difficult time accepting her boyfriend John's death from cancer is at first overjoyed when he comes back from the dead. But even as the reunited couple make love and bathe and continue on with daily activities, the man's body begins to decompose. As the boyfriend's re-animated body continues to vanish, the couple work hard to come to terms with how they behaved toward each other in life, grappling with urgent haste to understand and honor their lost relationship in all its complexity: the good, the bad, the mundane, the loyalties, the betrayals, the joys, the losses."
2020 First Prize, Poetry
Caleb Rainey, Look, Black Boy
Jendi Reiter writes, "Look, Black Boyhas the rhythmic verve and immediacy of spoken-word poetry, yet loses nothing in its transition to print. Rather, Rainey takes advantage of the visual medium to experiment with line spacing, punctuation, and layout in ways that add dramatic tension to his accounts of Black struggle and joy. The poem that caught at my heart and lingered in my memory was 'A Letter From Red Kool-Aid'. The personified drink expresses a childlike bewilderment at the premature violent death—implied but not fully comprehended—of the boy who used to love this treat."
2020 First Prize, Creative Nonfiction & Memoir
Alicia Doyle, Fighting Chance
Jendi Reiter writes, "Award-winning journalist Alicia Doyle's unique, fast-paced memoir recounts her transformation into an amateur boxer in the late 1990s, and how this demanding sport helped her process her buried rage and pain from a volatile childhood. Throughout the retelling of her sports career, Doyle constantly reflects on the ethics of dealing out and receiving punches, and what it tells her about her own psychology."
2020 First Prize, Mainstream/Literary Fiction
Jolie P. Hoang, Anchorless
Ellen LaFleche writes, "The opening paragraphs of Jolie Hoang's compelling novel (based on true events) not only showcase her beautifully rendered lyric prose, but pull the reader into her family's story of escape from the war in Vietnam, retold in vivid detail through the words of her father's ghost. The book successfully straddles fiction and memoir; there is a haunting magical realism to the writing that creates a dual sense of reality/unreality. I am awed at how much horror, beauty, and joy Jolie Hoang packed into 100 pages."
2020 First Prize, Genre Fiction
Rachael A.Z. Mutabingwa, Kunda
Ellen LaFleche writes, "A lush blend of magic realism, tropical island life, spirituality, civil war, and love and loss, this is the story of two families connected by a pregnant woman who time-travels between the 19th and 20th centuries. The 20th-century family finds itself returning to its spiritual heritage—a subplot that helps to connect characters separated by some 100 years—when modern medicine cannot help their young son who is dying of cystic fibrosis. "
Read about the winning entries from all our previous North Street contests in our Contest Archives.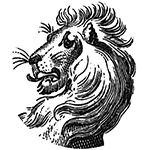 MORE ABOUT THE BLOGGER
Howard-Johnson is the multi award-winning author of fiction, creative nonfiction, and poetry. She is also a marketing consultant, editor, and author of the multi award-winning HowToDoItFrugally Series of books for writers including the multi award-winning The Frugal Book Promoter (http://bit.ly/FrugalBookPromoIII), now offered in its third edition by Modern History Press. Carolyn's latest is in the #HowToDoItFrugally Series of books for writers is How to Get Great Book Reviews Frugally and Ethically. She has two booklets in the #HowToDoItFrugally Series, both in their second editions from Modern History Press. Great Little Last Minute Editing Tips for Writers (http://bit.ly/LastMinuteEditsII) and The Great First Impression Book Proposal (http://bit.ly/BookProposalsII) are career boosters in mini doses and both make ideal thank you gifts for authors. The one on writing book proposals is also available as an Audio Book. The Frugal Editor (http://bit.ly/FrugalEditor), now in its second edition, is the winningest book in the series. Carolyn also has three frugal books for retailers including one she encourages authors to read because it helps them convince retailers to host their workshops, presentations, and signings. It is A Retailer's Guide to Frugal In-Store Promotions: How To Increase Profits and Spit in the Eyes of Economic Downturns with Thrifty Events and Sales Techniques (http://bit.ly/RetailersGuide). In addition to this blog, Carolyn helps writers extend the exposure of their favorite reviews at TheNewBookReview.blogspot.com. She also blogs all things editing--grammar, formatting and more--at The Frugal, Smart, and Tuned-In Editor (http://TheFrugalEditor.blogspot.com). Learn more and follow for news on her new releases direct from Amazon at http://bit.ly/CarolynsAmznProfile.